Academy Faculty
Dr. Rick Wakefield JD, DC, PA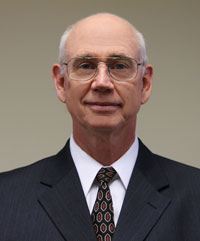 My name is Rick Wakefield and I am the President and Founder of International Healthcare Consultants, Inc., a forensic consulting firm specializing in matters involving healthcare, insurance, science and law. For over 25 years I have been a lecturer, teacher, expert witness and consultant in the areas of medical billing and coding, fraud detection, injury causation, biomechanics and human factors. During that period I have analyzed thousands of cases and conducted confirmation research concerning causation and human factors in minor to catastrophic injuries and fatalities. I have a Bachelor of Science degree from the University of Florida, a Physician Associate (PA) from the University of Florida, Surgical Residency from the Yale University School of Medicine/Norwalk Hospital PA surgical residency program, Doctorate in Chiropractic degree from Life University, and Juris Doctorate Law Degree from John Marshall Law School. I have held faculty positions at Yale University School of Medicine, Hahnemann Medical College, George Washington School of Medicine PA program, Emory University Medical School Department of Family and Preventive Medicine, National Insurance Crime Bureau, and Life University College of Chiropractic. I have been a consultant to and/or provided training for many Federal, State and Local Government agencies including the Department of Justice during the Clinton, Bush and Obama administrations, the North Carolina Department of Justice, Missouri Attorney General, Idaho Department of Insurance, Florida Medicaid program, State of Arkansas Department of Workman's Compensation, Ohio Department of Insurance, State of Louisiana Employee Benefits Program, State of North Carolina University Medical School System, State of Georgia University System Medical Schools self insurance program, Palmer University, United States Department of Justice Office of Attorney General, State of California Department of Insurance, U.S. Department of Health and Human Services, and Internal Revenue Service(IRS).
Also, I have been a consultant to and/or provided training for State and local Law Enforcement from the Philadelphia Police Department Special Task Force on Insurance Fraud, New York State Police Department, New Jersey Office of Insurance Fraud Prosecutor, Washington State Department of Insurance, Massachusetts Insurance Fraud Bureau, Utah State Attorney General's Office, Utah Division of Occupational and Professional Licensing, Florida Department of Insurance, and Florida State Attorney General's Office.
I have provided Continuing Legal Education courses in states around the country including being a CLE instructor State Bar of Georgia Insurance Law Institute. I am a member of the Medical Advisor to the IFM panel and have provided training to industry groups including the International Association of Special Investigation Units, and New Jersey Special Investigators Association.
Additionally I have provided training for and/or worked as a consultant to the U.S. Postal Inspection Service, United States Secret Service, and the Federal Bureau of Investigation.
EDUCATIONAL BACKGROUND
University of Florida, Physician Associate Program, Gainesville, FL - P.A. degree -1977
Yale University School of Medicine/Norwalk Hospital P.A. Surgical Residency Program – 1978
Life Chiropractic College, Marietta, GA – D.C. degree – 1984
John Marshall Law School, Atlanta, GA – J.D. degree - 1993
Texas A&M University, Houston, TX – Accident Reconstruction course study – 1996
University of California Riverside, Riverside, CA – Principles of Investigating Impacts – 1997
University of North Florida – On-Scene Accident Investigation – 1998
University of Florida, College of Arts and Sciences, - B. S. degree - 2003
Vetronix - Crash Data Recorder data retrieval and interpretation. Certified – 2006
ACADEMIC AND CAREER POSITIONS
EMT – Alachua County EMS, Gainesville, FL 1973-1977
Yale University School of Medicine/Norwalk Hospital P.A. Surgical Residency Program
1978-1981, Faculty
Yale University School of Medicine/Norwalk Hospital P.A. Surgical Residency Program
1980-1981, Clinical Coordinator
George Washington University School of Medicine – Clinical Instructor
1977-1981
Hahnamann Medical College – Clinical Instructor
1977-1981
Emory University School of Medicine/Department of Family and Preventive Medicine P.A. Program
1981- 1983, Part Time Faculty and Admissions Committee
Life Chiropractic College, Post Graduate Education Faculty 1985 – 2006
Associate Professor Division of Clinical Sciences, Department of Diagnosis Life University 1982-1990
International Healthcare Consultants, Inc., President 1984 – Present
Clinical Chiropractic practice, Marietta, GA 1984 – 1990
Utilization Review and Forensic Examination Practice, Marietta, GA 1984 – Present
License, D.C. – State of Georgia 1984 – Present
Federal Aviation Administration (IA) Authorized Inspector (Airframes and Power Plant,
Structures, Airworthiness, Major Alterations) 1991-present
Member of Texas Association of Accident Reconstruction, Bryan, TX 1994 – 2004
National Insurance Crime Bureau – Faculty 2004 – Present
COMMITTEES, Former memberships:
Community Relations Committee, Southern Regional Medical Center Foundation, Riverdale, GA
Admissions Committee, Emory University College of Allied Health P.A. Program, Decatur, GA
Curriculum Committee, Life Chiropractic College, Marietta, GA
Hospital Committee, Life Chiropractic College, Marietta, GA
Cost Management Committee, State of Louisiana Employee Benefits Program, Baton Rouge, LA