Clinic Inspection and Provider Fraud
Course curriculum

This advanced specialty course is for investigators, analysts, attorneys, and adjusters investigating healthcare fraud. The course is interactive, in-depth and "hands on" conducted in a clinical environment. Special emphasis is placed on injuries and conditions, equipment and the clinic inspection.

Overview of provider fraud Overview of the indemnity, health, medicare and workers' compensation third party payor systems. Overview Organizational structure of the systems. Overview insurance policies and insurance principles of compensation.

Insurance Concepts and terminology

-

review

Benefit provisions.

Compensability, Abuse and Fraud

Medical terminology- review and introduction to diagnoses, terms used in medical records and improper use of terminology to create deception.

Overview - Chiropractic

Overview - Physical therapy

Physical examination demonstration and equipment- Computerized range of motion testing, neurological exam, orthopedic exam, chiropractic exam, Computerized muscle testing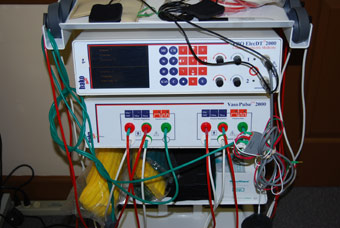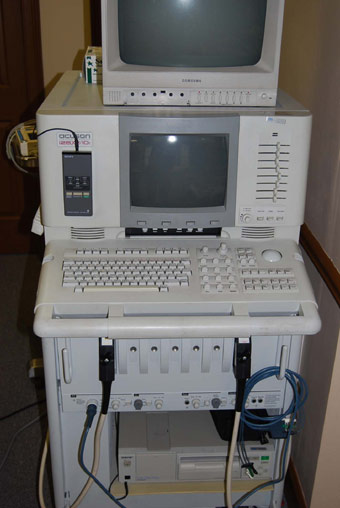 Medical records – history of present illness, physical and past medical history. Types of progress notes, operative reports, xray reports
Operation and demonstrations of clinic equipment. Vax-d and spinal decompression devices, diagnostic ultrasound, xray, electrical stimulation equipment, Hako-Med, strength and ROM equipment, EEG sleep lab equipment, chiropractic adjusting tables and equipment, activator, massagers, inter-segmental traction, hot packs, hydroculator, cold packs, infrared, cold laser, TENS, spray and stretch, chiropractic manipulation, traction, paraffin bath,
Diagnoses – trauma, pre-existing and cumulative trauma. Aggravation and exacerbation. Common injuries, neck, back, head, shoulders, knees, airbag injuries. Biomechanics of and the mechanisms of common injuries. Can you get that injury from that accident?
Treatment plans – design, purpose and what should be included
Coding – CPT and HCPCS codes, The correct use of billing codes and detection of improper use of billing codes. Upcoding, exploded codes, modifiers, duplicate therapy codes, overlap, miscoding, E&M "evaluation and management" codes – proper and improper use
Medical necessity – use of therapies not supported by the diagnosis, unnecessary treatment, contra-indicated therapy.
Detecting deception in medical personnel interviews and medical records
Video surveillance – medical analysis for strength, range of motion
Return to work, rehabilitation, vocational rehabilitation.
MMI - Maximum medical improvement
MVAs - Low speed collisions and how they feed the fraud, Diagnoses and treatment plans in low speed trauma, Combating overutilization in low speed trauma cases, Understanding Biomechanics of injury
Documenting Pre-accident medical and mental conditions
Medical provider Serious and willful misconduct
Investigation - "on site" and pre-visit preparation.
Interviewing medical providers
Requesting medical records
Knowledge and use of utilization guidelines
Medical evidence. Medical evidence developing and presenting.
Ethical issues.
Statutes and regulations governing investigations and privacy
Benefit provisions - compare and contrast health, P&C, Medicare.
Fraud – legal definition, levels and methods of proof.
Utilization guidelines, best practice guidelines, their use in interviewing
Background checks prior to "onsite inspection"
Multidiscipline clinics
Provider push back
Facility inspection "0n-site"
Sources of information for background investigations of health care providers.
Spread sheets and analysis of data
Developing and presentation of a case for prosecution